Summer Must Haves
Posted on July 17 2016
Upgrade your summer beauty ritual. We have compiled a list of amazing products designed to protect, treat, nourish and beautify your skin.
Firming and Toning
AFRICAN BOTANICS Marula Firming Botanical Body Oil: Is loaded with fatty acids and antioxidants that help hydrate, firm, and tone your skin while reducing the appearance of cellulite and stretch marks. 
Bronzing and Self Tanner
AFRICAN BOTANICS Marula Simmering Gold : Liquid gold shimmering oil, evenly distributes subtle light reflective gold particles. Formulated to hydrate, protect and illuminate all complexions. With its nourishing, soothing and softening properties Shimmering Gold Oil helps maintain skin youthfulness and firmness. Add a little to hair before a long day in the sun. 
SIRCUIT SKIN Sircuit Soleil: A skin firming mineral self-tanner that moisturizes and helps improve skin's elasticity promoting a toned and radiantly even complexion.
Sun Protection
SIRCUIT SKIN Sol-Avert SPF 30: Protects and hydrates your skin, while increasing elasticity. Sol-Avert is non-greasy and absorbs quickly. Perfect on its own or under makeup.
KARI GRAN Three Sixy Five SPF 28: This broad-spectrum facial sunscreen designed to protect against both UVA and UVB rays that burn skin. Dries with a non greasy feeling, perfect to wear alone or under makeup.  
Hair and Face Mist
HONUA HAWAIIAN SKINCARE Beauty Water: This Hawaiian beauty water is a vacation in a bottle. Combining skin loving coconut water, organic witch hazel, hibiscus, and ko/Hawaiian sugar cane prepare for a gentle exfoliation that will illuminate, tighten your skin and shrink pores. Ultimately, leaving your skin firm, youthful and radiant.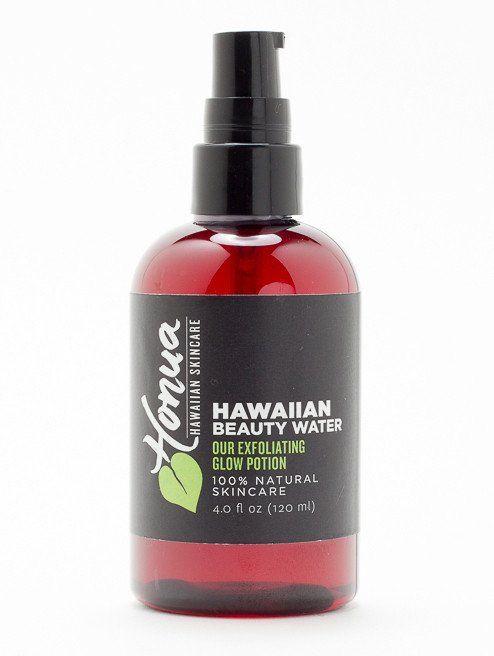 Hands and Feet
ODACITÉ Hand & Heel Therapy: For pedicure soft feet we suggest Odacité's hand and heel therapy. Rich in oils that moisturize and heal dry skin this hand and heel therapy also possesses potent anti-fungal and anti-bacterial properties to keep your
TRUST FUND BEAUTY 5 Free Nail Polish  Embarrassed By Last Night: Perfect Pop of color that compliments both hands and toes.